Naxos Presents: Spotlight Series – Latin Fire
A Celebration for Hispanic Heritage Month
Nashville, TN (September 19, 2022) Naxos of America is launching their first live musical event entitled Naxos Presents: Spotlight Series, featuring the Nashville Symphony. This new event series will highlight a wide range of music in the Hispanic community including tunes from popular music figures through a classical sound. The event, in honor of Hispanic Heritage Month, will take place on October 8, 2022 at Plaza Mariachi; with an all-day festival celebrating the different communities within the Hispanic culture including children's reading corner, fashion show, games, instrument petting zoo provided by the Nashville Symphony, and more. The festival will begin for the public at 12 pm with the Latin Fire performance at 7 pm. The concert will be led by the Nashville Symphony Principal Pops Conductor Enrico Lopez-Yañez and world-renowned Arranger Jose Sibaja and Soprano Mónica Ábrego featuring the 14x GRAMMY Award-winning Nashville Symphony. The event is free to the public, and seating is first come first serve for the show. Additionally, food and beverage options are available throughout Plaza Mariachi.
Click Here to Read the Full Press Release
DETAILS:
Date: October 8th
Time: Festival 12 pm CST | Concert 7 pm CST (Both events open to the general public)
Location: Plaza Mariachi (3955 Nolensville Pk, Nashville, TN 37211)
Musical Conductor & Arranger: Enrico Lopez-Yañez
Strings Arranger: José Sibaja

Soprano: Mónica Ábrego

Musicians: The Nashville Symphony
Food and Beverage: https://plazamariachi.com/businesses/dining/
Vendors: Nashville Symphony (Education Department)
Sponsors: Naxos of America, unCLASSIFIED, Nashville Symphony, Plaza Mariachi, Naxos En Español, Hispanic Family Foundation, 88O Rachera and 1040 Active 105.7 FM
Merch Store: Coming Soon
Parking: FREE Parking is available first come, first serve in the Plaza Mariachi parking lot
About Spotlight Series: The programming is about showcasing the diverse types of music through a classical sound, while being fun, educational, and exciting for all to enjoy. The series is proud to celebrate global artists through local yet accomplished musicians in Music City, USA to add to the rich heritage of arts that Nashville has and continues to bring forth for people to enjoy.
SPECIAL NOTES
For questions on parking, security, COVID policies, food & beverage and festival events, please contact: https://plazamariachi.com
For all questions regarding The Nashville Symphony including press inquires, please contact: https://www.nashvillesymphony.org/about/contact-us
https://www.nashvillesymphony.org/LatinFire
 COVID PROTOCOLS – Please be advised that in order to keep all Nashville Symphony musicians as well as the staff of the Schermerhorn Symphony Center and Naxos of America safe, masks will be worn. We ask that you politely keep a safe distance if you come in contact with any Nashville Symphony musicians. Although masks are optional, we do encourage them, when not eating or drinking to continue to keep our Nashville community safe.
PHOTOGRAPHY PROTOCOLS: Additionally, please note for the concert event the Nashville Symphony permits photography (no-flash) in designated specific photography locations. Otherwise, any other video & audio recording is strictly prohibited of the event unless otherwise agreed upon between the media outlet and the Nashville Symphony.
Schedule of Events:
Children's Reading Corner – (Pop-Up Stage – 12 pm – 1:30 pm)
12:00 – 12:30 pm
Naxos of America/Naxos En Espanol – Reading of "My First Classical Book"// Mi Primer Libro de Musica Clasica 
12:30 pm – 1:30 pm
Rachel Rodriguez and My Little Amigo's – Bilingual Song and Dance
Face Painting and Plaza Mariachi Animated Characters – (Floor – 12 pm – 2 pm)
Hita: Mirabel (Pop-Up Stage – 1:30 – 2 pm)
Hispanic Family Foundation – Arts and Crafts (Floor – 1:30 pm – 2 pm)
Ballet Foklorico sol de Mexico (Pop-Up Stage – 2:00 pm – 2:15 pm)
Nashville Symphony Instrument Petting Zoo – (Game Alley – 2 pm – 3 pm)
Plaza Mariachi Band – (Floor – 2:00 pm – 3:30 pm)
Ballet Foklorico sol de Mexico (Pop-Up Stage – 2:45 pm – 3:00 pm)
Balloon Art Characters – (Game Alley – 2 pm – 4 pm)
Ballet Foklorico sol de Mexico – (Pop-Up Stage – 3:00pm to 3:30pm)
Hispanic Family Foundation – Educational Giveback – (3:30pm – 3:45pm)
Hispanic Heritage Traditional Dressing Fashion Show (Main Stage –3:45pm – 4:15pm)
(Contestants can enter in the show dressed as their favorite Hispanic Artist/Traditional Culture Dressing)
Contact https://plazamariachi.com to register
Hispanic Heritage Month Performance (4:30 pm – 5:00 pm)
Trivia Game Bingo (Main Stage – 5:00 pm – 5:30 pm)
Beyond Wings – 2 Acts (Floor/Main Stage – 5:30pm to 5:40pm)
Special Announcements & Performance – (Main Stage – 5:40 pm – 6:45 pm)
Special Presentation (Main Stage –6:45pm – 6:55 pm)
Latin Fire Concert – (Main Stage – 7:00 pm – 8:30 pm)
Beyond Wings – 2 Acts (Main Stage – 8:30pm to 8:40pm)
About The Artists:
Nashville Symphony Principal Pops Conductor Enrico Lopez-Yañez: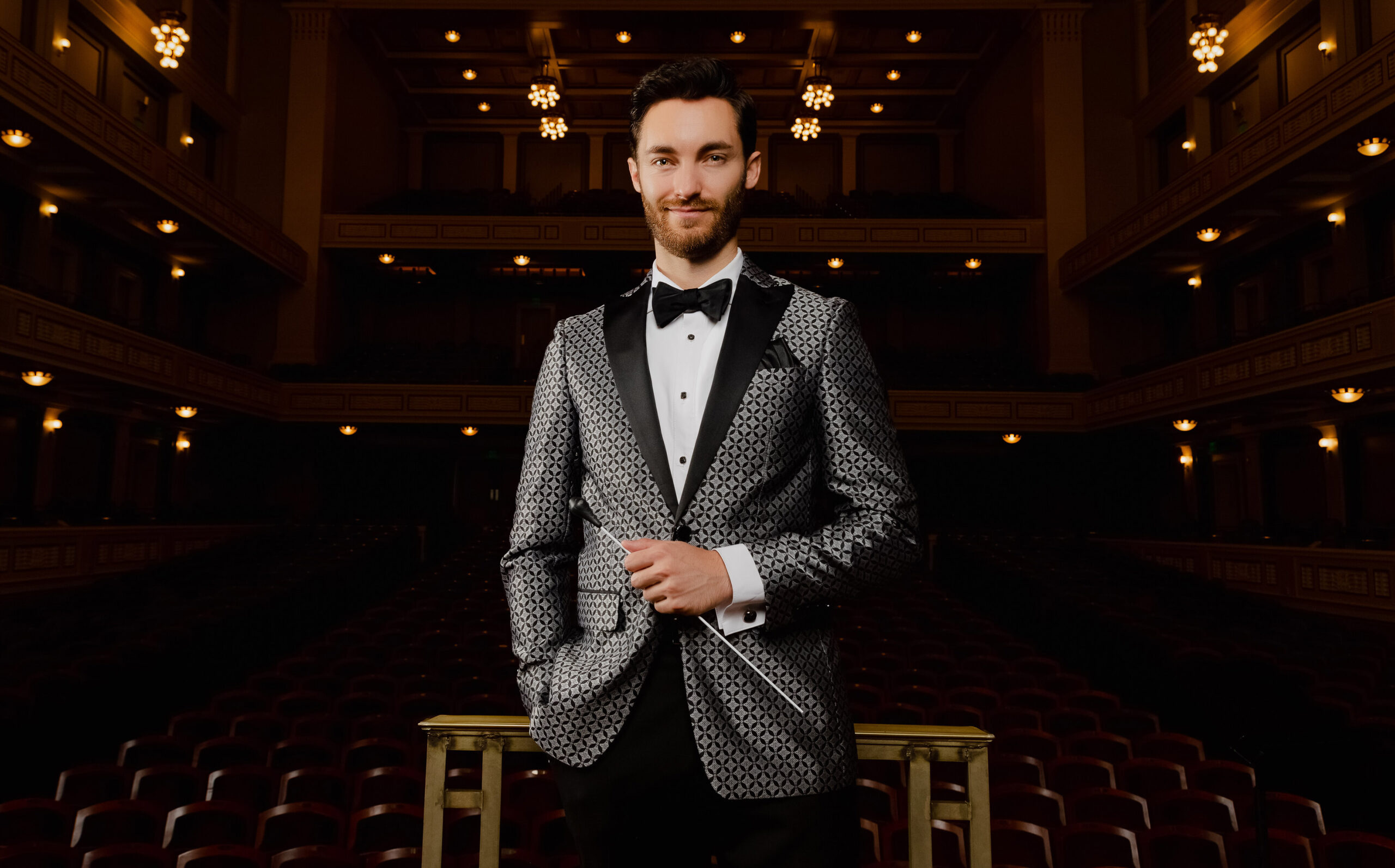 Enrico Lopez-Yañez is the Principal Pops Conductor of the Nashville Symphony where he leads the Symphony's Pops Series and Family Series. Lopez-Yañez is quickly establishing himself as one of the Nation's leading conductors of popular music and becoming known for his unique style of audience engagement.
Since working with the Nashville Symphony, Lopez-Yañez has conducted concerts with a broad spectrum of artists including: Nas, Patti LaBelle, Itzhak Perlman, Stewart Copeland, Kenny Loggins, Toby Keith, Trisha Yearwood, Kelsea Ballerini, Leslie Odom Jr., Megan Hilty, Tituss Burgess, Hanson, Kenny G and more. Lopez-Yañez also conducts the annual Let Freedom Sing! Music City July 4th fireworks show which was first televised on CMT in 2019 reaching millions of viewers across the nation.
Arranger and Trumpeter José Sibaja: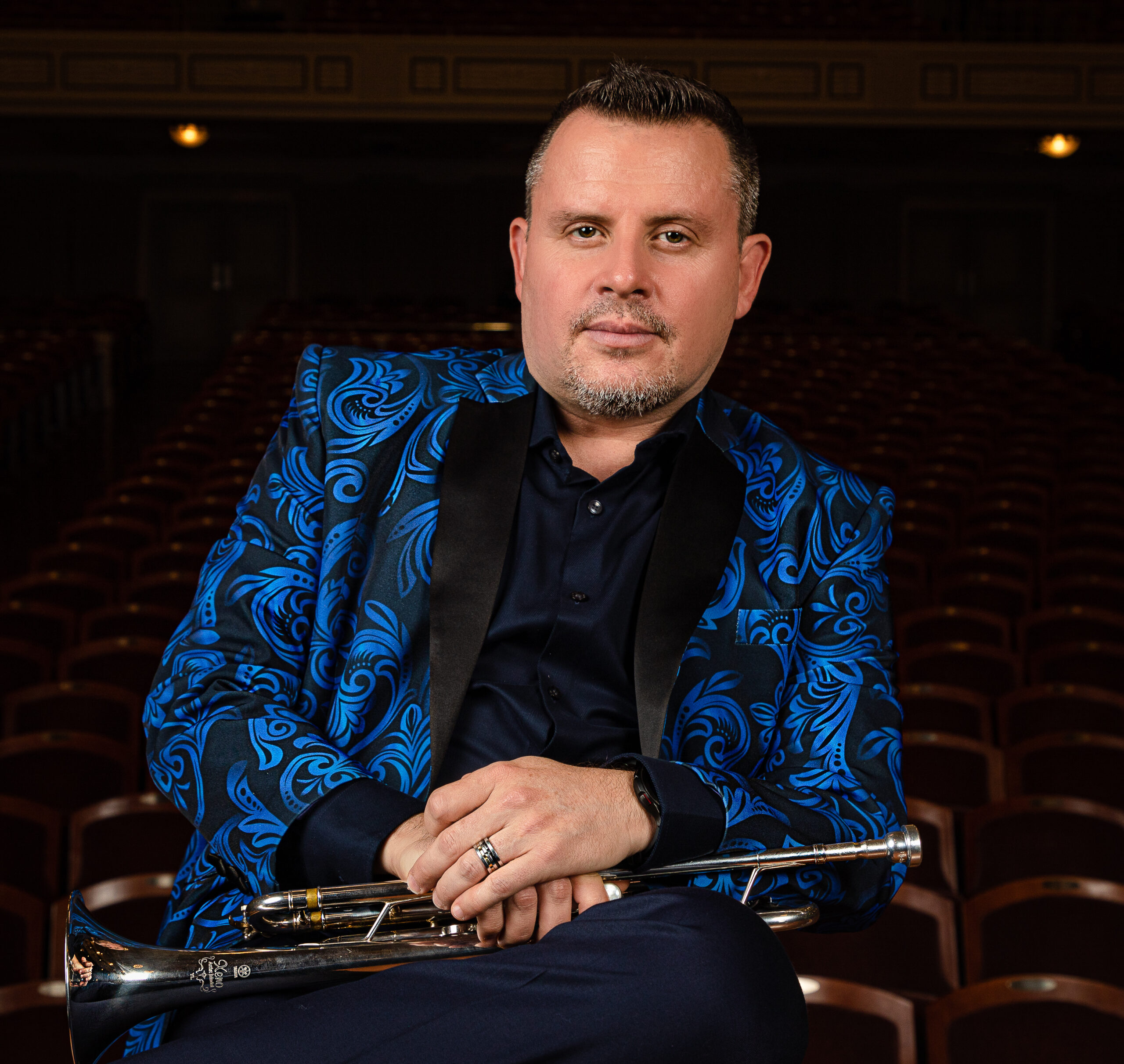 Jose Sibaja is one of the most highly acclaimed Costa Rican trumpet players of his generation with worldwide audiences and broadcast media in the Classical, Latin, Jazz, and Pop musical genres. His career ranges from international appearances as an orchestral soloist with Springfield Symphony Orchestra, Orquesta Sinfonica Venezuela, and Orquesta Sinfonica Nacional de Costa Rica, to worldwide tours with Ricky Martin for the Vuelve and Living la Vida Loca tours. Currently, Jose plays lead trumpet with the world renowned Boston Brass.
With televised performances on the American Music Awards, the MTV Awards, the Grammy Awards, and the Latin Grammy Awards shows as well as appearances on Conan O'Brian, Saturday Night Live, The Tonight Show with Jay Leno, The Today Show, Late Night with David Letterman and numerous television appearances in more that 40 countries; Jose's talents are not limited to live audience performances. Having recorded with such artists as Ricky Martin, Alejandro Sanz, Luis Enrique, Rey Ruiz, Tito Nieves, Celia Cruz and Gloria Estefan among others; Jose Sibaja redefines the idea of a concert artist with a rich mix of stylistic genres surpassing the very stereotype of today's classical musician.
Soprano Mónica Ábrego: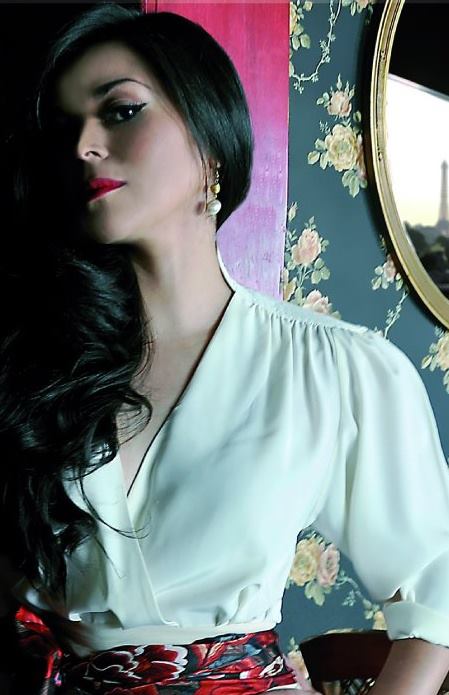 Mónica Ábrego
Ms. Abrego is considered one of México's most outstanding and versatile sopranos who has performed around the world in opera, solo concerts, and performances of popular folk music. Her orchestral performance collaborations include The Nashville Symphony, Florida Orchestra, the Colorado Symphony, Idaho Falls Symphony, Idaho State-Civic Symphony, San Diego Symphony, Key West Symphony, La Jolla Symphony & Chorus, Aguascalientes Symphony, Orchestra of Baja California, The Opera Philharmonic Society; as well as The Chihuahua Philharmonic Orchestra and performing at Carnegie Hall. Ms. Abrego's recordings include "Alma Mía" and "Cancion Mexicana" by Vientos del Sur Productions. Her debut recording includes Bossa Nova, Mexican traditional song, opera, musical theater, and tango. Ms. Abrego is also the Founder and Executive Director of the Baja Musical Arts Initiative a nonprofit, whose mission is to improve the lives of children and young adults in New York City and Mexico through musical education and performances.
Latin Fire Inspired Playlists