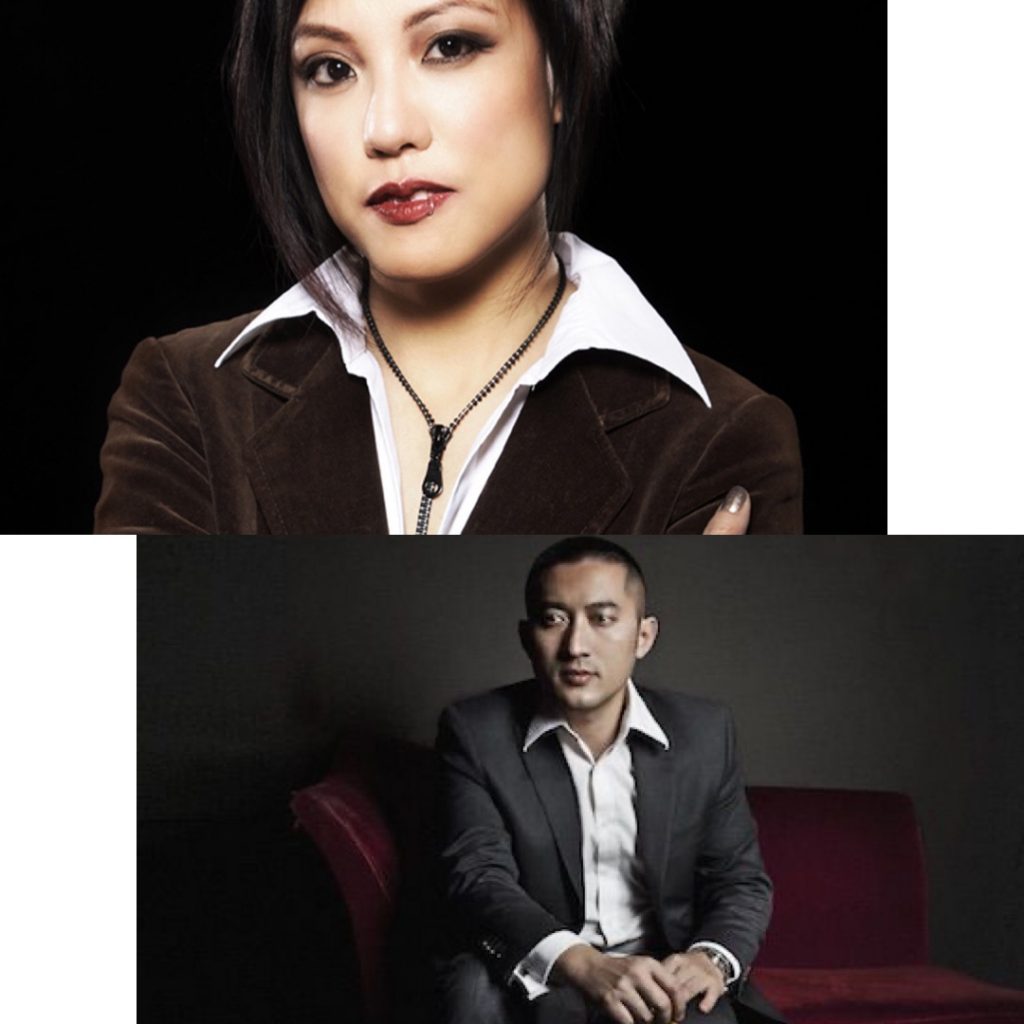 Inclusive Views: 6 Questions with Composer-Artists Bora Yoon & Huang Ruo
Referred to as "…one of the most exciting creators working in the field of sound and performance today" (Creators Project), and "totally unique" (KoreAm Journal),  Bora Yoon is equal parts artistic and innovative. She crosses many genres to create immersive audiovisual storytelling experiences through music, movement, and sound.
Huang Ruo has been lauded by the New Yorker as "one of the world's leading young composers" and by the New York Times for having "a distinctive style." Authentically blending Western and Eastern elements like Chinese folk music, Western avant-garde music, jazz, and more into his artistry, Ruo's sound perfectly serves as an intersection of his interests.
unCLASSIFIED was excited to speak with the promising composer-artists about the reasons they became professional composers, their artistic inspirations, and Asian American representation within the classical community.
At what point did you realize you wanted to be a composer professionally?
BY: I knew I wanted to be a composer professionally when I hit a wall with auditioning for musicals (which I was into at the time). Growing up in high school, I deduced the reality that people assumed I never "looked" any part since there weren't (and still aren't) many roles for Asians on stage that are empowering or available.  I realized that if I was going to make my way forward as a musician, I was going to have to create the roles myself, and that authorship was the only way to ensure that path forward.  So, this first manifested in my early career as a singer/songwriter, then as a performer/composer, and now as a composer/vocalist/sound artist.
HR: I grew up in a musical family, with my father who is also a composer/composition professor, and my mother, a doctor who loves music and singing.  Like a lot of households, it is very hard for a child to listen to their parents, so my father hired a piano teacher to teach me music since I didn't like listening to him.  At the year-end recital, I was supposed to play a piece I'd memorized by J.S. Bach. I had terrible stage fright and my teacher said, "Just don't stop. Keep playing!" So when I had a memory lapse on the spot, I just improvised in a Bach-style for a few measures until I found my way back. Afterwards, my piano teacher told my father that she didn't think I was going to make it as a pianist, but I could probably be a composer. I was 6 or 7 then, and I always remembered that as my calling.
Who are your compositional heroes?
HR: I don't have any particular compositional heroes or heroines, although I love various kinds of music and pieces by different composers from around the world.  This way, it helps me to continue being open-minded, observant, and curious.  A simple centuries-old folk song from China can be as thoughtful and refined as a Western classical piece.
BY: My aesthetic is broad and inspired by many different aesthetics — so using the term 'composition' broadly, my compositional heroes include: the multimedia storytelling of Laurie Anderson, the irreverent and wonderfully delightful soundscapes of Baltimore-based duo Matmos, the choral beauty and atmospheric texture of Arvo Pärt, the angular driving forces of Igor Stravinsky, the spiritual purity of Hildegard von Bingen, the cut-up glitch-folk of The Books, and slow burn of Steve Reich's epic music.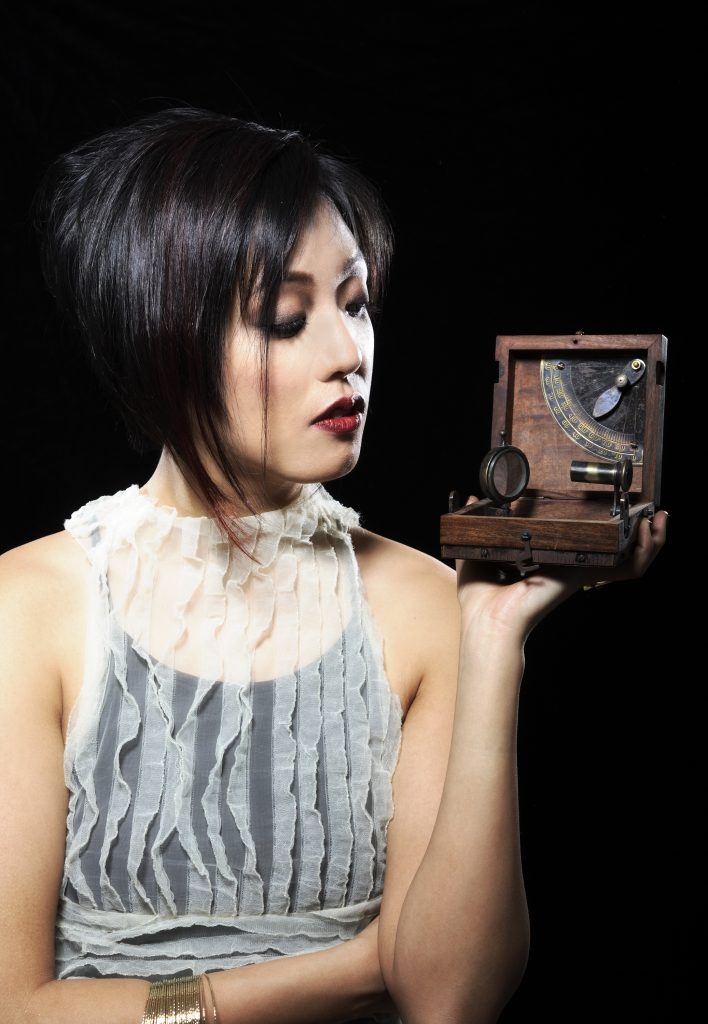 Bora Yoon; Leslie Van Stelten Photography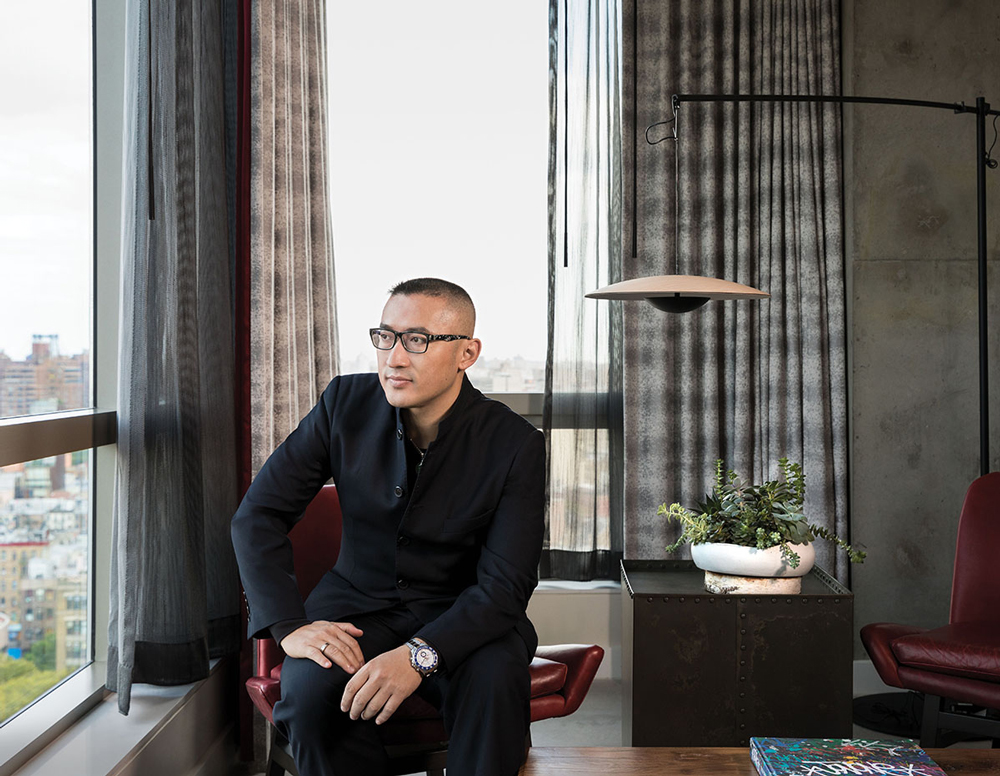 Huang Ruo; Photo by Ball & Albanese
How has your heritage inspired your artistry?
BY: With every new work, my exploration of heritage deepens. I like to think that my cultural blood memory has an intuition of how to personify and "voice" these cultural concepts and ideas in a way that honors my heritage, but also offers new perspective or interpretation as a Korean-American in the diaspora. My last opera, Sunken Cathedral, is a 2-person multimedia opera on cultural epigenetics, and features Korean dance and drumming artist Vong Pak, juxtaposed with a new media aesthetic of storytelling, exploring the toggling between cultural worlds, but also tangible and liminal worlds.  My last symphonic work "The Wind of Two Koreas" examines the national anthems, and military marches of both North and South Korea. It also incorporates the ancient folk songs and shamanistic forms of singing —  taking a long-form view through time of a divided Korea, as well as when Korea was a unified country, as a people who share the same blood. Currently, I am working on a new solo percussion work for Korean percussionist Ji Hye Jung (associate professor of percussion at Vanderbilt University) on the concepts of "Han" and "Jeong", two words which get lost in translation, but are two essential sides of the Korean identity, of what binds, and connects us to one another, despite hardship and challenges.
HR: I am a true believer that art can't escape the influence of where, when, and who you are.  If J.S. Bach was born in Asia and lived in today's world, he would write very different music than the works we know now.  I am a Chinese-American composer. My life journey informs and inspires my artistic journey and artistry.  I write as who I am and how I breathe: one breath and one step at a time.  This is part of the reason that my upcoming CD is titled "Into the Vast World", or 行者無疆 in Chinese.
What does Asian Pacific American Heritage Month mean to you?
HR: Traditionally, we celebrate the Asian Pacific American Heritage Month (May) with live music and performances to honor our culture, history, and stories. Even in the challenging times of the pandemic we are all living through now, we continue to celebrate our heritage by creating and sharing music. As Leonard Cohen once wrote: "There is a crack in everything. That's how the light gets in."  To me, music and art bring hope to people, even in a pandemic. Hope is the very stubborn thing that never ceases…
BY: Asian Pacific American Heritage Month is a month to celebrate, honor, and amplify Asian voices in the American diaspora — to learn, inspire, and be in dialogue with one another across fields, generations, and various perspectives.  My hope is that APA Heritage Month brings to light an awareness of the wide and varied cultural richness and diversity even within the categorical label of "Asian," that allows for cultural integration (not exotification), as Asia is vast, and its diaspora even wider. Asia's nuances are as varied and diverse as the individuals within its movement.
Do you believe Asian Americans are adequately represented in classical music overall? Is there greater opportunity to champion the works and contributions of Asian Americans in the classical music community? 
BY: Yes, I think Asian Americans are well represented in classical music, but it seems to me that most of the representation is as virtuosic players and performers. I welcome the day I can see more representation across positions, including conductors, composers, presenters, and positions where executive change-making policies are made, embodied, and fostered.
HR: The situation of Asian Americans' representation in classical music is better, especially for Asian American orchestra musicians, but overall it still has room to improve.  The presentation of Asian American composers' music in overall programming in various U.S. venues, festivals, opera houses, orchestras, chamber music groups, and ensembles (etc.) is still a very small portion. Also to mention, Asian American composers are often pigeonholed into specific themes and events such as Asian-American concerts or Lunar New Year concerts (etc.). The real question to ask is, how can we create an adequate music field and community that all of our minority artists and artists of color can feel a true sense of belonging?
Who are you inspired by in classical music right now?
HR: It is not any individual person more than another, but I'm inspired by artists who use their art to lead and transform our society, to break down social, cultural, and discriminating barriers, and to bring people and our world together closer.
BY: In the classical world, I'm inspired by cellist Yo-Yo Ma, pianist Mitsuko Uchida, NJSO conductor Xian Zhang, and in the new music world, composers Du Yun, Phyllis Chen, experimental cellist Okkyung Lee, laser-koto performer and composer Miya Masaoka, jazz percussionist Susie Ibarra, jazz pianist Vijay Iyer, vocalist Lea Salonga, Hindustani singer Samita Sinha, composer/performer Jen Shyu, flutist extraordinaire and founder of International Contemporary Ensemble Claire Chase, the forward thinking progressive aesthetic of Kronos Quartet, and the minimal aesthetic of Ryuichi Sakamoto and his electronic collaborations with German electronic producer, Alva Noto.
We are so grateful to Bora Yoon and Huang Ruo for taking the time to speak with us!