Inclusive Views: 6 Questions with Composer Errollyn Wallen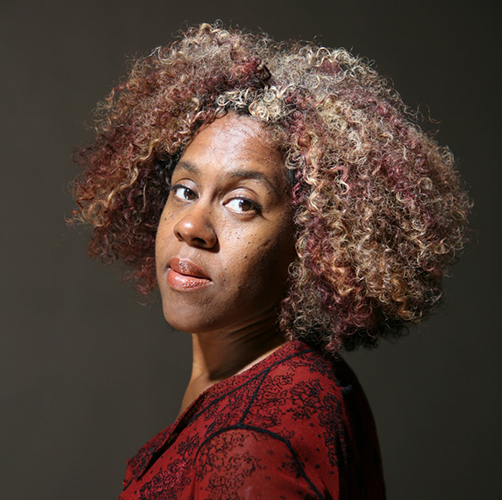 Photo by Azzurra Primavera
Belize-born and London-raised, Errollyn Wallen has been referred to as "the renaissance woman of contemporary British music" (The Observer). Her influences range from classical to pop in her work as a composer, singer-songwriter, and pianist. She has been commissioned by musical pillars like the BBC and the Royal Opera House in addition to performing her songs internationally.
The influences and scope of Wallen's works are remarkably broad. Her recent BBC Proms commission This Frame is Part of the Painting extols the work of painter Howard Hodgkin. Many notable works center around the compelling stories and experiences of women, including her opera ANON, which details the exploitation of women across the world, or The Silent Twins, an opera about the iconic, complex relationship between twin sisters June and Jennifer Gibbons. As a woman of color in a community of composers that don't often reflect those identities, we took some time to speak with Wallen about her experiences and the intersectionality of race and gender.
1) When did you decide to become a composer?
I was always a composer, but I didn't really take the full professional plunge until I was in my late twenties. One day, I woke up and knew that I would die if I didn't go back to composing in the ways of my calling.
Once I did, I quickly started to be commissioned. It was so much fun performing my music with my Ensemble X and getting to work with other ensembles. My first orchestral commission was to compose my Concerto for Percussion and Orchestra for the televised finals of "Young Musician of the Year" in 1994. That was the first time that percussion was included as a category in the competition.
2) What obstacles do you believe specifically keep women of color from being more present in the composer community?
I know from my own experience how painful it can be to be underestimated and passed over because one doesn't fit the expected perception of what a composer is. At the beginning of my career, it wasn't always easy, but I am so deeply grateful for the support I had from so many people in the industry. Conviction, commitment, and dedication are the tools needed to travel through life. I was determined not to see obstacles and have always paid attention to my personal development as a composer. My primary goal is to compose great music. I define myself as being a composer first and foremost without any qualifying aspects. No one should have to pigeonhole themselves. My motto for Ensemble X is " we don't break down barriers in music…we don't see any."
3) Who are some women composers of color that have inspired you?
When I was growing up, I was only aware of male composers so Bach, Stravinsky, and Beethoven were my role models. I love that so many previously forgotten black women composers are now coming to the fore — Florence Price, Dorothy Rudd Moore, Margaret Bonds, for example, introduced to me by my friend and inspiring singer/teacher, Michael Harper.
4) Can you describe your definition of intersectionality?
It is a term specific to women of colour, and to me, the term brings a lived reality finally into the light. I do feel that as a black woman I am part of a revolution in classical music. At last, the classical music world is acknowledging more stories, and a depth of cultural references from an ever wider pool of composers and performers. There is room for everyone.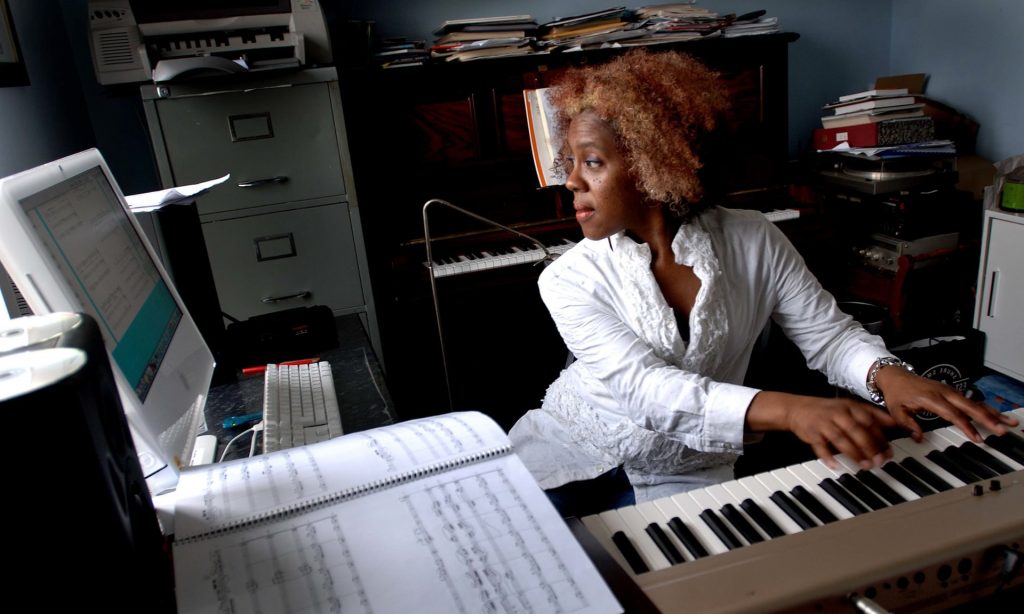 5) Who are some women (in music or not) that you admire and why?
Ella Fitzgerald — best and most musical musician ever; Dido, Queen of Carthage —subject of my opera-in progress, Dido's Ghost (premiering at the Barbican June 5th 2021); Hilary Mantel — superlative writer weaving the known and unknown with brilliant imagination and craft; Baroness Helena Kennedy QC — a true pioneer for human rights and an much-admired friend; Dame Jocelyn Bell Burnell — phenomenal scientist and human being; Jessye Norman — she of velvet voice; Chi-chi Nwanoku — founder of Chineke!, champion of so many neglected composers; Margaret Williams — visionary film-maker; Michèle Mendelssohn — academic and groundbreaking author; Pauline Oliveros — ear-bending composer who I had the fortune to spend time with; the Queen — for her great sense of humour; Jessica Duchen — wonderful writer and observer of the arts; Sally Butt — she keeps me on track! I am also in awe of my early piano teachers, Mary Pearse and Edith Vogel — I owe so much to them. My latest work, a piano concerto (commissioned by Julian Lloyd Webber for Rebeca Ormodia and Royal Birmingham Symphony Orchestra), is dedicated to these special women.
6) Which organizations/ensembles do you see promoting women composers and performers well right now?
I am happy to say there are so many who wholeheartedly 'get it'. I think the BBC is doing a fantastic job in sending out a celebratory message. In my case (to name but a few) it's PRSF, Women in Music, Gemini, NMC, Miller-Porfiris Duo, Greenwich and Docklands Festival, Linbury Theatre, Other Minds festival, John and Carol Wates, Spitalfields Festival, Trinity Laban Conservatoire of Music and Dance, Hermes Experiment, and on and on…Thank you all and to so many more!