Ben Folds & Nashville Ballet: Julia Eisen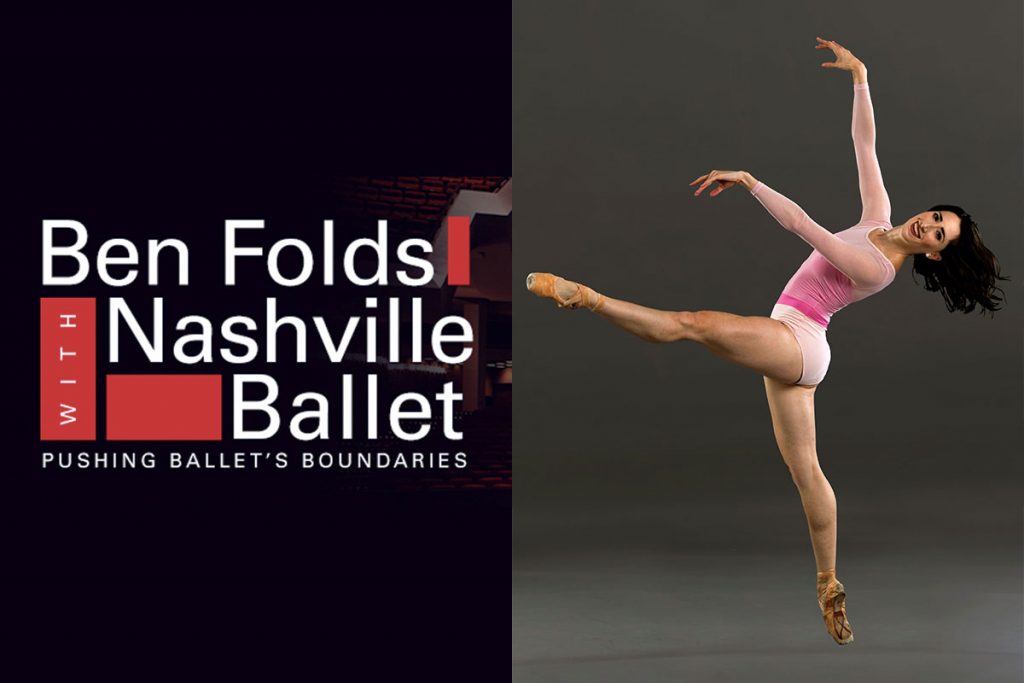 This spring's Modern Masters series from Nashville Ballet, premiering April 26 – 28, spotlights ballets that have challenged the bounds of the art form through unique ideas and intriguing collaborations. This production features four striking works: 'The Ben Folds Project: Concerto', with music from pianist and singer-songwriter Ben Folds and choreography by Nashville Ballet Artistic Director Paul Vasterling, 'Bloom', with music from composer Philip Glass and choreography by Annabelle Lopez Ochoa, 'Duo Concertant', with music from Igor Stravinsky and choreography from George Balanchine, and 'The Lottery', inspired by the Shirley Jackson short story with music by Robert Moran and choreography from Val Caniparoli.
To top it all off, Nashville Symphony will be performing alongside these amazing dancers, and Ben Folds will appear as a soloist for the 'The Ben Folds Project' ballet!
In this production, Nashville Ballet dancer Julia Eisen will appear as the Mayor's wife in 'The Lottery', the female dancer in 'Duo Concertant', as well as in the cast of 'The Ben Folds Project' ballet. We had the chance to catch up with her to learn more about her experiences in touring the 'The Ben Folds Project' ballet, the element of onstage surprise in 'The Lottery', as well as her daunting role in Balanchine's classic 'Duo Concertant'.
While Ben Folds is clearly a classically-trained pianist, most fans know him from his pop & rock endeavors. What do you find most unique about 'The Ben Folds Project' ballet?
I grew up listening to Ben Folds and was always a fan of the way he pushed the envelope with his well-known songs in both the pop and rock genres. I feel that he has found the same unique voice in the way that he composed the score for this ballet with a classical arrangement. Performing with someone who is so creatively versatile is a unique and powerful experience to encounter while dancing.
What was it like to tour 'The Ben Folds Project' ballet?
Going on tour is always exciting. There is a new energy that happens when you are performing a piece to an audience who may be seeing it with brand new eyes for the first time. Adding this element to the performance, this specific ballet has been such a treat to perform because the audience doesn't know what to expect. The audience loves the passion that is exuded from the piano, the orchestra and from each dancer. It's a show stopper!
What do you find is the most thrilling (or scariest) aspect of the onstage game of chance in 'The Lottery' ballet?
The answer is simple: Surprise! No one on stage actually knows who will be performing the very challenging solo at the end of the ballet. As dancers, it is ingrained in our training to always be as prepared as possible. We rehearse to execute our roles continuously. Normally, we have countless rehearsals to feel the stage with each cast and know exactly how and where we need to fit. In The Lottery, no one knows who the soloist will be. The solo is worked on in a group during rehearsal and when the cast member discovers that they have drawn the lot, that's when we all find out. It's totally random and comes as a shock to all of us! Each of us is expected to be able to perform this monumental solo strictly by chance and it's terrifying and exciting all at the same time!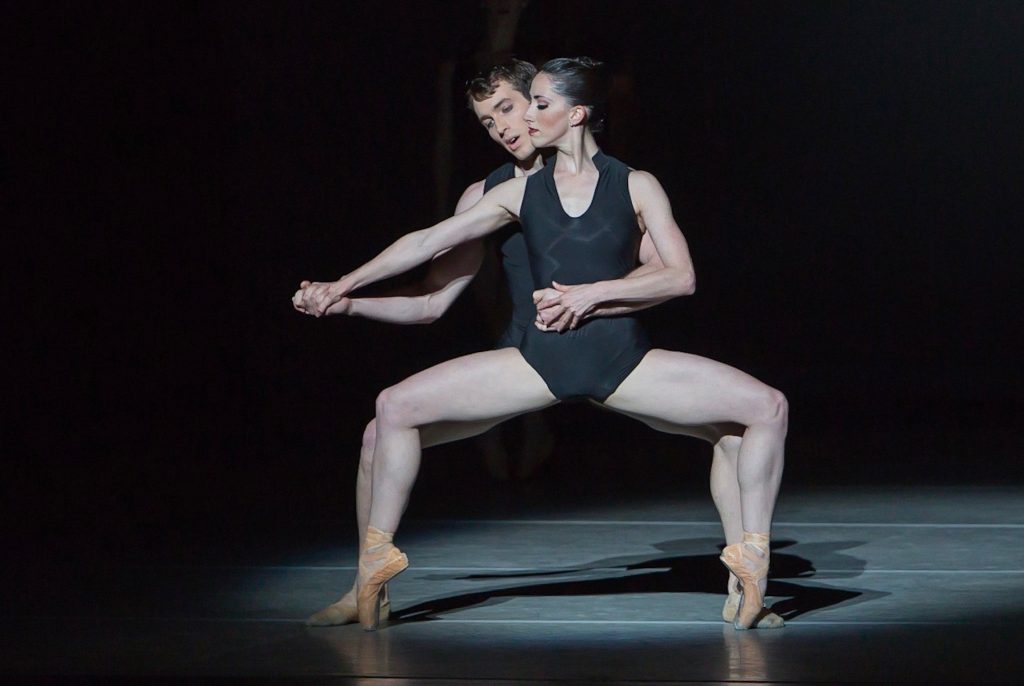 'Duo Concertant' isn't the first Balanchine ballet you've performed with Nashville Ballet. Do you see any parallels between these ballets? Do you feel like this prior professional experience with Balanchine has helped prepare you for this production?
I have been very fortunate to have had the opportunity to perform many of George Balanchine's ballets through my career thus far. Every time I am brought into the world of the Balanchine movement, I am reminded of how brilliant he was at capturing space and time. In every piece Balanchine created, he somehow makes the dancer and the audience feel a very powerful connection. I can't help but get swept away in his movement. He has a way of reminding the artist to live and breathe through the music and show your true soul through every step he has created. With Duo Concertant, Victoria Simon, who staged this ballet on us, reminded Nicolas Scheuer (my partner) and me that this is a quartet, not just a duet of two dancers. We (the dancers) and the musicians are all having a conversation with each other, and as a quartet, we are creating a memory inside a moment of performance. Hopefully, the audience will connect with that moment and make it their memory.
What initially motivated you to pursue a career in ballet and dance?
I would have to say that my motivation to pursue a career in ballet came from my love of performing. It is the art of putting creative feelings into action and bringing that to the stage. It's quite incredible. I also feel a true sense of community, love and pure joy when I feel the warmth of the lights and the music begins. That's why I wanted to make dance my career. Nothing else compares to that feeling and that experience. Time literally changes when I'm on stage, and for a moment, I can create movement driven by emotion and share it with the audience. I like to say that the stage gives all of us a sense of magic; you can't explain it but you don't want to leave the room.
Did you have any experience with classical music prior to your involvement with ballet and dance?
Fortunately, I have the most amazing parents who introduced me to ballet from the time I was a baby. We always listened to classical music. Whether lounging on a Sunday morning, driving in the car on the way to school or helping me at bedtime. Classical music was always around me, inspiring me and helping me to use my imagination to create stories in my mind.
Outside of your dancing career, what types of music do you listen to? Do you find that you listen to different types of music depending on what you're doing at any given moment?
I love all music. I don't really have a favorite because I feel all music speaks to me differently. I love music that motivates me or really makes me think outside my box. Recently, I have started to work on choreography, so I'm always searching different genres of music. Hopefully, that inspiration leads to the creation of movement to the song I am listening to. I do have to say that whenever I feel down, I immediately try to find a Broadway musical to listen to, which immediately makes me feel better.
It's actually pretty hard to pick one person, place or thing that inspires me. Would it be too much to say that 'life' inspires me? I think we all take for granted how special our lives really are. Every person I meet, everything I touch, every new moment I create can serve as an inspiration.
Check out Nashville Ballet's trailer video for 'The Ben Folds Project':