Real-Life Sugar Plum Fairy: Mollie Sansone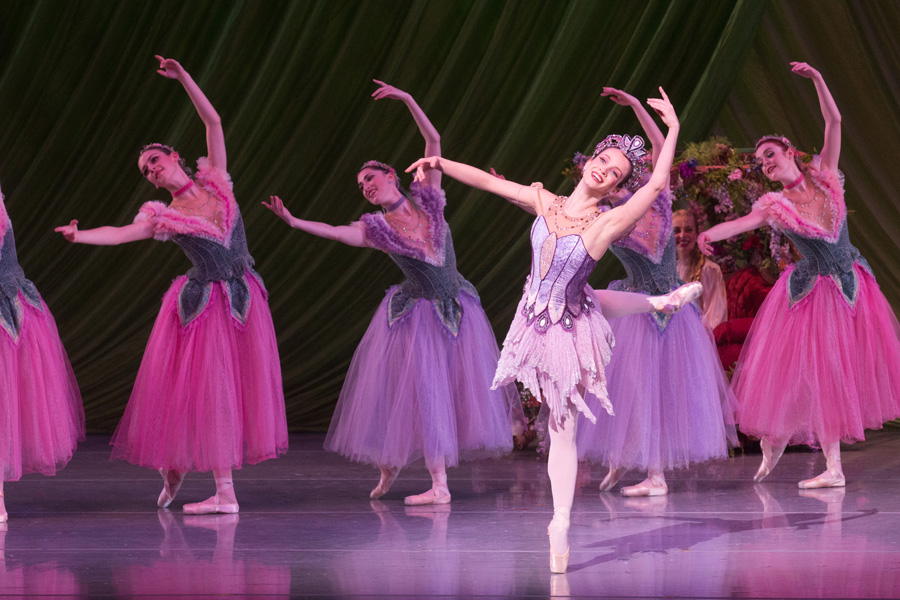 The connection between music and dance is undeniable, and what better time to prove this point than during the height of NUTCRACKER SEASON?! Ballet companies and orchestras alike are knee-deep in their respective productions of The Nutcracker, and the Nashville Ballet is certainly no exception. With the help of the Nashville Symphony, they are once again entertaining and delighting Nashville audiences with performances of E.T.A. Hoffman's classic Christmas story, brought to life Pyotr Ilyich Tchaikovsky's iconic musical score.
It is impossible to imagine The Nutcracker—or any ballet—without music. One of the MOST recognizable tunes from The Nutcracker is the Dance of the Sugar Plum Fairy, which, in this case, is Nashville Ballet's Mollie Sansone. A North Carolina native, Mollie has trained and performed with the Joffrey Midwest Workshop, the Nutmeg Ballet Conservatory, Atlanta Ballet, and MOTION Dance + Theater. Currently in her 15th season with the Nashville Ballet, you can bet she has a thing or two to say about ballet music and that Sugar Plum Fairy life!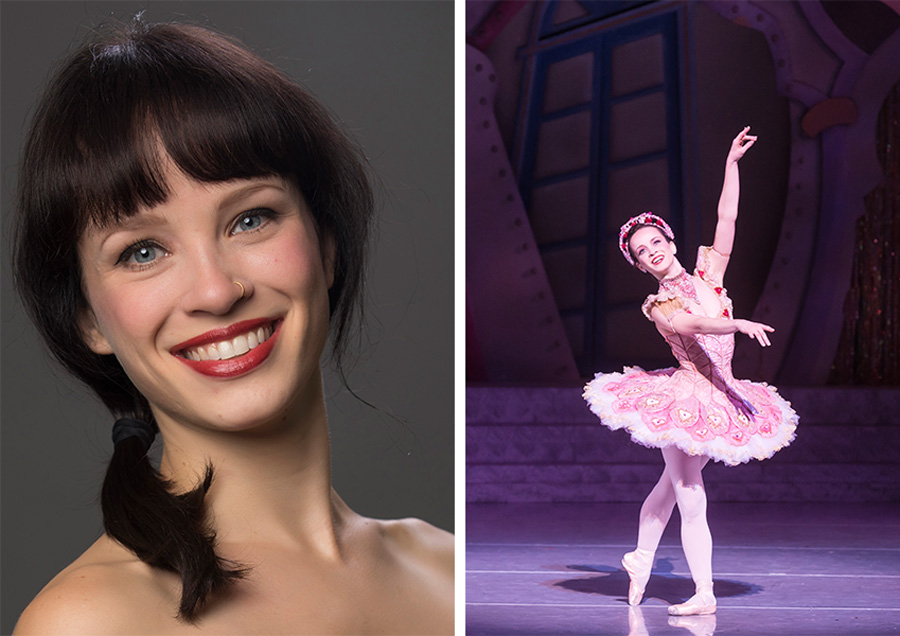 What is your favorite ballet to perform?
I would have to say Romeo and Juliet is my all-time favorite ballet to perform. I was Juliet, and the emotional journey she endures throughout the ballet is quite incredible. To portray it with the utmost vulnerability is truly liberating.
What is your favorite piece of ballet music?
It is no coincidence my favorite music is Prokofiev's Romeo and Juliet. The foreshadowing of the doomed star-crossed lovers is hauntingly evident, right from the very beginning of the score. He tells the story with every note. And to dance to such powerful music is absolutely thrilling!
Is there a particular piece in that ballet which speaks to you artistically?
The scene where Lord Capulet becomes angry at Juliet for resisting the arranged marriage to Paris gets me every time. She is just so in love with Romeo and being forced against her will to marry someone else is heart-wrenching. The music paired with this scene gives a feeling of hopelessness, because there is no one for Juliet to turn to in her dismay.
Do you find certain pieces of music more difficult to dance to than others?
For me, it is most enjoyable if I can sing along in my head with the music while I am dancing. It is great when the choreography matches just perfectly with the melody of the music. As a dancer, your movements and rhythm should simply be another instrument added to the sound of the orchestra. Prokofiev's music rarely ever has steady phrasing, but it is incredibly easy to sing.
Is there a particular piece of music that has not yet been choreographed to which you would like to dance?
Oh wow, that is a good question. Well, I would love to dance to jazz music. People have, of course, choreographed to that particular genre before, but I would love to dance really contemporary movement juxtaposed with the sound of a jazz composition. It would be unexpected, but I think it would be fun to just groove to.
What is the difference between dancing to recorded music versus live music?
There is nothing like performing to live music! It brings the quality of the performance to an entirely new level. I have been very fortunate dancing with Nashville Ballet and for our Artistic Director, Paul Vasterling, who masterfully connects our company's artistic vision with the many musical talents within our very own Music City.
Did you have any experience with classical music prior to your involvement with ballet and dance?
I have not had much experience with classical music outside of the ballet realm. I did take some piano and voice lessons growing up, but not for very long at all. I wish I had continued them!
Do you stream on Spotify, Apple Music, YouTube, etc (we are always curious!)?
I use Spotify all the way! My favorite is browsing my Discover Weekly playlist. I love finding new songs I have never heard before.
What inspires you?
I think what inspires me most is witnessing the younger generation of dancers learn and grow throughout their training. To see their little faces light up with utter joy when they are on stage reminds me why I do what I do: to have fun and appreciate every single moment.
If you are in Nashville, be sure to catch the Nashville Ballet's performance of The Nutcracker at the Tennessee Performing Arts Center now through December 23! And if you are not in Nashville—support your local ballet company!!!