Summer Road Trip:  The Big Apple

Start spreading the news, we have arrived in the Big Apple!  More specifically, New York City on the island of Manhattan.  Referred to by many as the greatest city in the world, it is most definitely worthy of a stop on unCLASSIFIED's summer road trip!  From world-class museums, parks, shopping, food, architecture, fashion, and, of course music, NYC can easily feel like the center of the world.  As the most populous city in the United States (roughly 8.2 million people), we were bound to have a few friends here!
Meet Drew Forde, aka ThatViolaKid (or TVK).  TVK is a Juilliard-trained violist who has amassed an Instagram following of over 120k and boasts 28k YouTube subscribers.  HOW does he do it?  NPR has  described him as "outgoing, nerdy, and unabashedly enthusiastic about classical music."  We love it!
"Drew has performed soloist around the world and is also an accomplished Chamber Musician.  Having studied under Lawrence Dutton of the Emerson String Quartet, Drew has performed with some of the industry's leading performers including Nadja Salerno-Sonnenberg, the St. Lawrence String Quartet, Robert McDuffie, and Amy Schwartz-Moretti to name a few.  Drew has even begun to delve into other genres as well.  He has collaborated with the eccentric rapper Mac Miller alongside Ariana Grande, Anderson .Paak, Cee Lo, and Kendrick Lamar on the album The Divine Feminine.  Additionally, Forde is credited for performing the viola on the remastered soundtrack for Final Fantasy XII."
Keep reading for more about TVK!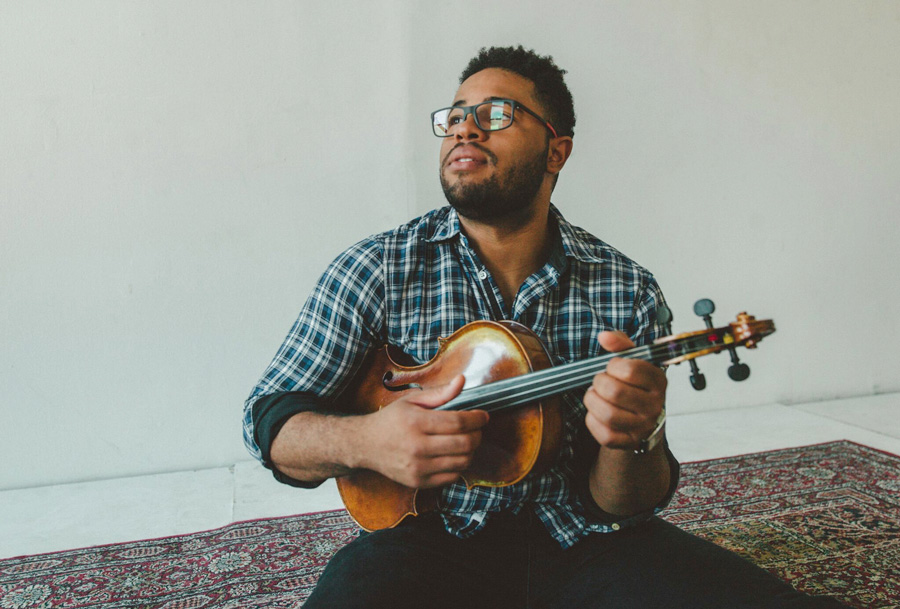 Hello!  I am Drew Alexander Forde and I'm a professional violist, social media content creator, and a storyteller who wants to change the way people think about music.  Here are 28 things you didn't know about me:
1.  I live in New York City, but I will be moving to Los Angeles at the end of August 2018 (he must have read our other blog entries…we've been to LA!).
2.  My favorite thing about NYC is the relentless hustle and bustle.  It's profoundly inspiring and makes me feel like I'm part of a greater fabric of life.
3.  My friends would describe me as a hustler and a go-getter.
4.  If I didn't do music for a living, I would probably be a professional gamer and entrepreneur.
5.  Paying off my student loans and making myself financially stable is my greatest motivator.
6.  My greatest professional achievement so far was performing with the Sphinx Virtuosi over the past few years.
7.  Donald Glover is my hero.
8.  If I could have one super power it would be teleportation.
9.  My time studying at the Robert McDuffie Center for Strings for my undergraduate studies was a lifetime highlight.
10.  I like classical music because it clearly personifies raw human emotion and experience.  It feels so pure and lucid, it's almost like music crystallized.
11.  My favorite way to enjoy classical music is on a long car ride or after a workout while I'm sitting on the deck of a cruise ship.
12.  My favorite composer is Johannes Brahms.
13.  The last concert I attended was a Classical Music Beer Jam at WQXR Studios here in NYC.
14.  My favorite local venue to perform in is Rockwood Music Hall.  It's a fantastic, intimate space that really connects you to the audience.
15.  The weirdest concert I ever participated in was any concert for kids haha.  There's always something that goes wrong and so much improvisation is required.
16.  My favorite post-concert hang is going home and sleeping.
17.  I spend most of my time editing photos, videos, and watching YouTube.
18.  I spend my evenings editing, responding to comments, and answering emails.
19.  On the weekends you can find me shooting photos in the streets—creating backlogs of content that can help me supplement my busy weekly schedule, playing video games with my buddies, and meditating in the park.
20.  Tisserie 55 is the best place in NYC for coffee!
21.  My favorite restaurant in NYC is Jin Ramen.
22.  I like to vacation during the winter so I don't have to put up will all the crazy, dirty snow all the time.
23.  I like to sing Bruno Mars at karaoke.
24.  My favorite food is rice.
25.  I don't really watch TV anymore, so I couldn't tell you what my favorite show is.
26.  Forrest Gump is my favorite movie.
27.  I could not survive without my laptop, my viola, and my camera.
28.  One thing people would never guess about me is that I'm actually super unorganized and have no idea what I'm doing haha!

We have one last stop to make before our summer road trip officially comes to an end.  Stay tuned as we head to our final destination for a month-long celebration of Classical Music Month!
We totally dig everything about ThatViolaKid!  Head over to his YouTube page for more fun videos and content!