Summer Road Trip:  Welcome to Los Angeles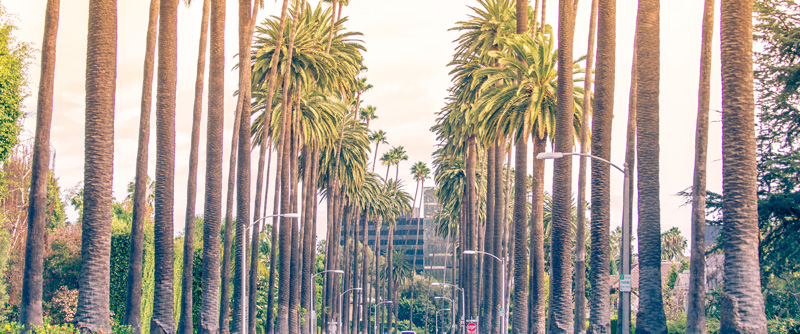 Next stop on unCLASSIFIED's summer road trip:  Los Angeles.  Also known as the "City of Angels," LA is the second most populous city in the United States, succeeded only by New York City.  When most people think of LA, they think of the Hollywood sign, palm trees, the Sunset Strip, and shopping on Rodeo Drive.  But LA offers so much more in terms of arts and culture; specifically, music!
Home to the Los Angeles Philharmonic and Los Angeles Chamber Orchestra, LA is also famously associated with Hollywood and its iconic music for film and television.  From Gone with the Wind to Star Wars to Lord of the Rings, these are the sounds of Hollywood.
The composers and studio musicians who bring these tv and film scores to life are the backbone of the industry.  Studio work is not easy.  Days are long, varied, often packed with several different gigs, and require an incredibly high degree of both musical endurance and accuracy.  You don't want to be the reason everyone else has to re-record a track because you missed a note.
Whether you realize it or not, it's a pretty regular crew of musicians that appear on these soundtracks.  Brad Warnaar is someone who has worn virtually every hat in the industry; composer, orchestrator, and musician.  As a French horn player, he has recorded and performed with Michael Jackson, Willie Nelson, Metallica, Green Day, Red Hot Chili Peppers, Barbra Streisand, Lenny Kravitz, Sheryl Crow, Celine Dion, John Legend, and Paul McCartney, just to name a few.  He can be heard on over 1,000 film scores, and countless TV shows and commercials.
As a composer, Brad has written for both stage and screen.  In 2018, the Nashville Symphony Orchestra gave the world premiere of his Horn Concerto.   He has orchestrated many film scores such as Robin Hood: Prince of Thieves, The Three Musketeers, The Notebook, Sex and the City, Teenage Mutant Ninja Turtles, and several of the Fast and Furious movies, including the recent Furious 7.
When Brad is not composing, performing, orchestrating, flying planes, or spending time with his family, he is painting!  Is there anything this guy can't (or doesn't) do?
All About Brad:
Favorite music venue in LA:  Hollywood Bowl
Favorite composer:  Donald Fagen (of Steely Dan)
Weirdest concert experience ever:  Playing with Chuck Mangione at Red Rocks, Colorado – at 7am!  Sold out.  An otherworldly experience, in an otherworldly venue.
Favorite movie:  Whatever I'm working on!
Favorite LA restaurant:  My House!  No better food in LA!  (Is that an invitation???)
Best coffee in LA:  Pricilla's
Favorite unCLASSIFIED playlist:  Songs from the Screen (of course)!

If you find Brad's career as fascinating as we do, check out his IMDb page.  It is chock-full of all the movies and tv shows he's done!
As for our road trip, stay tuned.  We are far from done with LA and there's no telling who we will run into next!